OMG OMG OMG! Just found the pic on WI, CHECK IT OUT!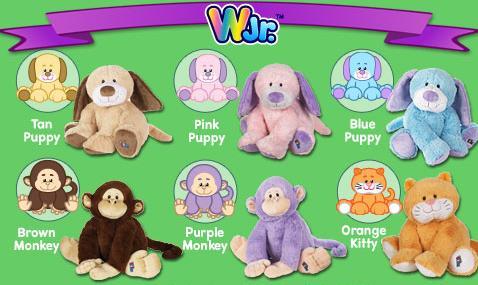 I like the purple monkey and the kitty! Prices are a little outrageous though. I've been hearing that they range to like 25 bucks depending on the store! But the site might be boring, it's for kids aged 3 to 6. I just want one though lol. I might order one online.
Answer the poll! U willing to get one?